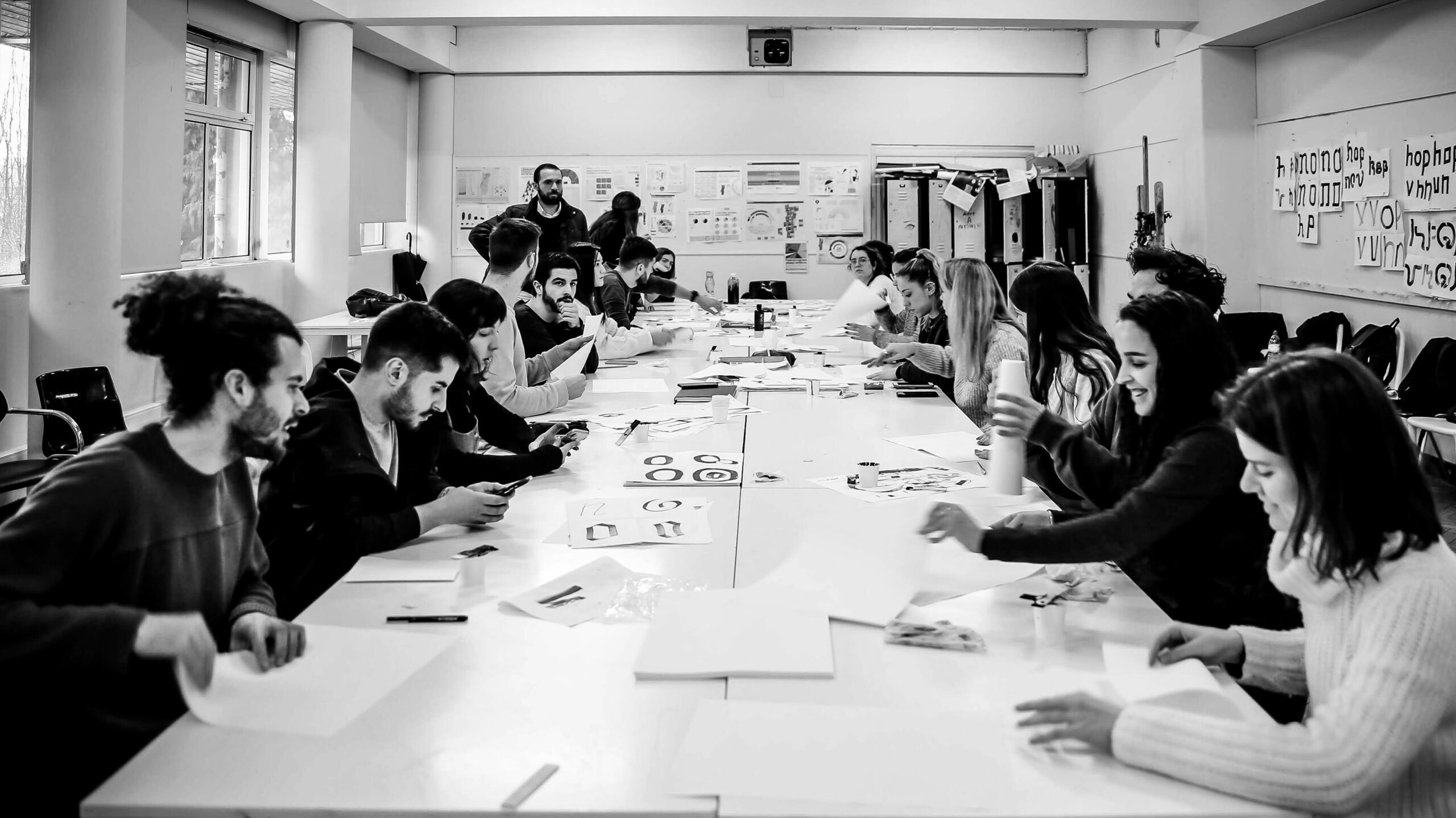 InkTrap is an online instance of the Type Design course taught at the Master in Graphic Design and Editorial Projects at the Faculty of Fine Arts of the University of Porto (FBAUP).
This website is an ongoing effort aimed at providing public news and resources to support and promote the activities held during classes, complementing the current online e-learning platforms and main bibliographic references.
As it is being developed, you will be able to access:
Portfolio examples from the students;
Custom articles from the syllabus and classes;
Lecture and technical explanation snippets;
I hope that this may be useful for other designers and students to learn more about type design. Ultimately it aims to host FBAUP's academic type foundry and promote the student's work in an open-source model.
This course has been taught by distinct professors and professionals such as Prof. Mário Moura, or the Type Designer Dino dos Santos. Currently —from 2020 on— it's being taught by me, Pedro Amado:
Pedro Amado holds a Ph.D. in Type Design in Digital Information and Communication Platforms from the University of Aveiro (2014), an MFA in Open Source Type Design and Distribution in Multimedia Art (2007), and a degree in Communication Design from the Faculty of Fine Arts of the University of Porto (2002). He is currently an Assistant Professor of Typography and Typeface Design, Web Design, and Creative Coding, at FBAUP. Integrated researcher and member of the direction of the i2ADS research institute (responsible for design and communication areas), and an ID+ collaborator, founding member of the ATIPO typography association, and country delegate for the ATypI international association. Passionate for digital tinkering, amateur letterpress printer, and digital photographer, he focuses his research and development activities on typography and editorial design, computational and post-digital design, as well as human-computer interaction.

ORCID | i2ADS | ResearchGate | Website