U2 is a neo-grotesque, sans serif font, available in two "flavors" — regular and oblique — designed by Duarte Antão, Joana Tavares, & Maria Figueiredo in 2023.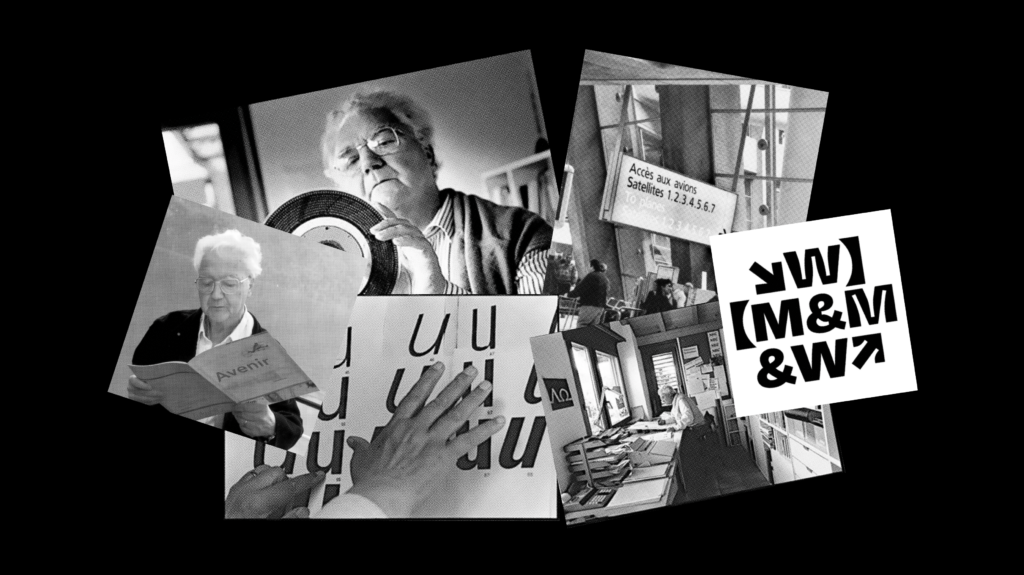 It claims its shape as an Univers Revival. The font's name/logogram evokes a well-known graphic representation of the original source – the periodic table. It translates all the weights and variations within the typographic family that are, like the elements of a periodic table, represented by numbers. This specimen features number two: a modern revival, a new take on Univers, a version 2.0.

U2 exploits this characteristic, with the addition of ink traps for an approximate, almost satirical interpretation of the previous typeface. Univers is a brilliant font that has proven not to need them, as it prints perfectly on any traditional surface. What Univers does with brilliant handling of form, U2 does with ratio, rational proportions and mathematical calculations

Adapted excerpt from the project presentation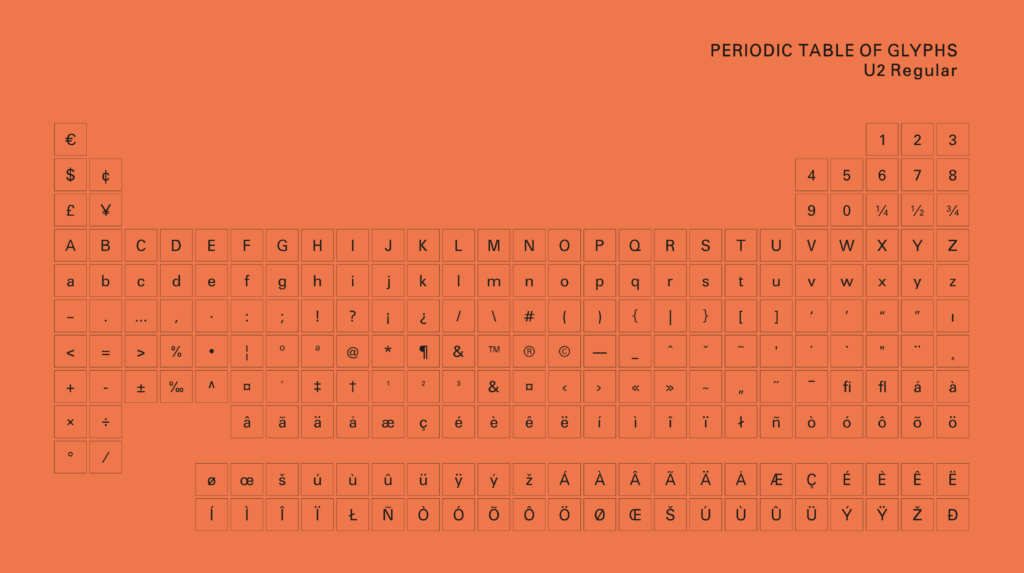 See the full specimen booklet here.